Maximising Space In A Small Bathroom
23/08/17

Here in the UK it's fair to say that we're not always blessed with bathrooms of cavernous proportions. But having a bathroom or cloakroom on the small side doesn't mean it should be any less beautiful or functional – you just need to make every inch count. Read on for our top tips on how to be clever when it comes to capacity:

Baths

Picking out a bath that needs to fit your bathroom's bijou dimensions? You're in luck. There's a multitude of shapes and sizes available, whether you're a fan of traditional or contemporary tubs. When choosing a shorter bath, ensure it's still deep enough for you to indulge in a relaxing soak at the end of the day.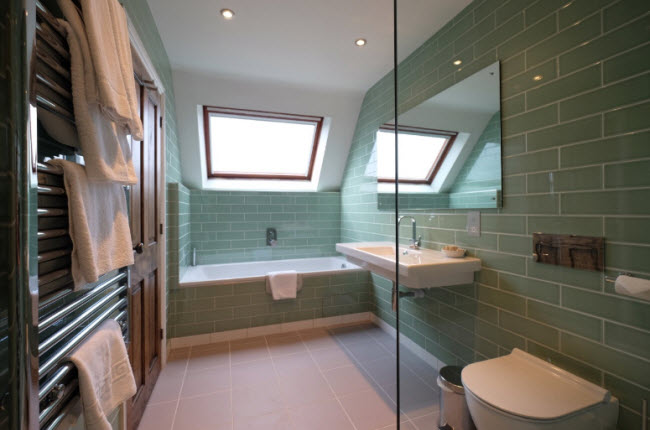 And while you may think a freestanding bath is out of the question, think again. There are plenty of classic roll-tops, as well as modern designs, that are under 1,600mm in length. What's more, opting for a cast iron roll-top can be a creative way in which to add a splash of colour to the room, as you can paint the underside of the bath in a myriad of shades.

C.P. Hart suggests… C.P. Hart Roll-Top Freestanding Bath

Showers

In place of an enclosed shower unit, consider installing a wetroom. Requiring just a simple glass panel to keep water from spraying onto the basin and toilet, a wetroom can prove to be an ideal way to save space. Check out our essential guide to wetrooms to find out more about this bathroom trend.




If, however, you'd still prefer to incorporate an enclosed shower area, there are a number of ways in which you can add invaluable inches to your bathroom. Sliding door panels eliminate the need to swing the door open, while frameless designs give a spacious, open-plan feel. There are also corner – or quadrant – shower enclosures available, which are perfect for bathrooms with unconventional dimensions. Always be sure to choose a screen or enclosure made from high-quality safety glass that's at least 8mm thick.

C.P. Hart suggests… Matki EauZone Plus Wet Room Panel

Basins

Installing a corner basin, or one with compact proportions, can be an excellent way to save precious real estate in your bathroom. Corner basins can occupy what would otherwise be wasted expanse, and small, wall-mounted handbasins trick the eye into believing there's more space than there actually is by keeping the floor clear.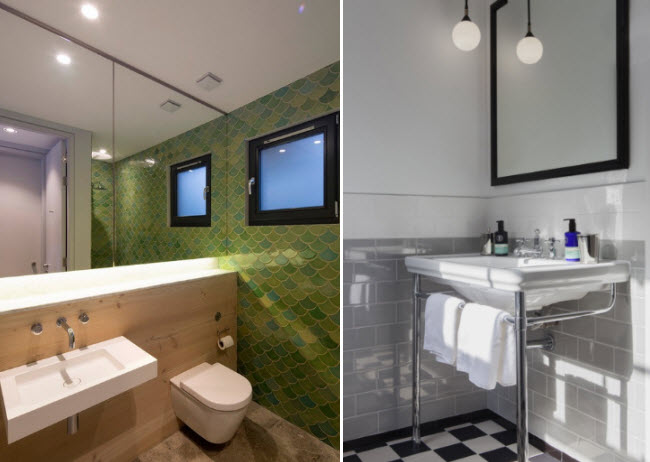 A furniture or vanity basin means you're doubling up on function, allowing you to store toiletries and everyday necessities in the drawers or cabinet below. Wall-mounted taps are becoming increasingly popular – as well as giving a stylish 'hotel chic' feel, they also mean you can opt for a narrower basin and create more space for bathroom items in place of deck-mounted taps. Lastly, pedestal-style basins not only give an elegant finish to your bathroom, they also offer a bar – and often a shelf – on which to hold fresh towels.

C.P. Hart suggests… Zone Handbasin

Toilets

When maximising space in the bathroom, the best toilet to go for is one with a short projection – this usually means anything under around 600mm in depth. There are also plenty of slimline toilets on offer, too.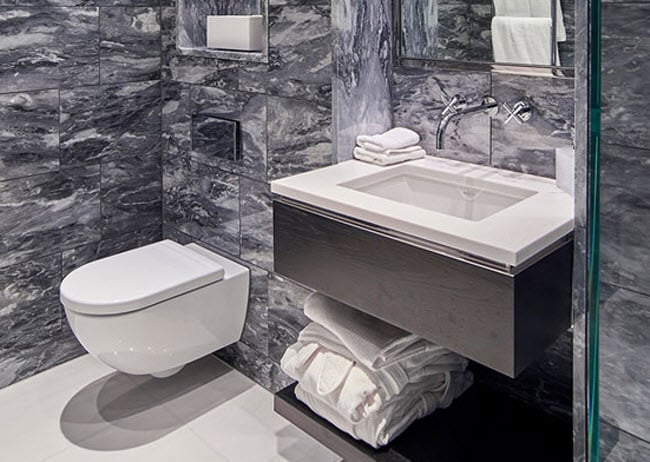 What's more, choosing a wall-mounted WC will keep the floor clear beneath the bowl and create an illusion of more space. As an added advantage, it's is also easier to clean the bathroom floor with a wall-mounted design.

C.P. Hart suggests… Giro Compact Wall-Mounted Pan

Furniture & Storage

If space is at a premium, ask yourself if each piece of furniture has a function. When it comes to small bathrooms and compact cloakrooms, try to stick with 'need' not 'want'. That's not to say you can't keep the decor stylish, of course. Bespoke furniture is often a good choice, as you can fit your furniture to the exact dimensions of your space, using every last valuable millimetre. Choose handleless furniture to create a streamlined aesthetic.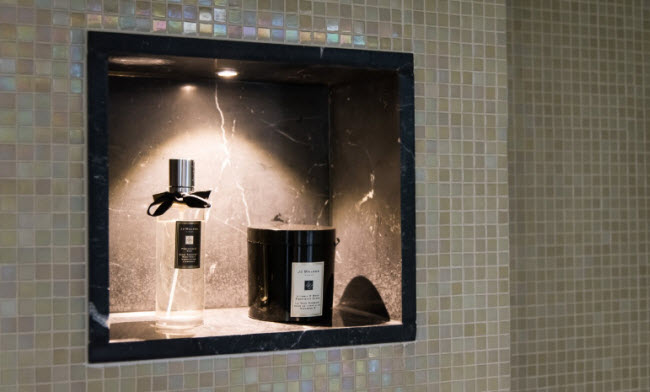 Recessed shelves keep toiletries and accessories off surfaces, while also providing a sleek design feature. Accessories can still be added fairly liberally, if they don't take up too much room – for a high-end finish, display a scented candle alongside a luxe handwash. Bespoke shelving is another practical option for providing storage, with baskets and containers keeping clutter to a minimum.

C.P. Hart suggests… Vero bespoke furniture by Artelinea

Walls & Tiles

There are two schools of thought when it comes to wall coverage in your compact bathroom. Firstly, you could keep the room light and bright with whitewashed walls or white metro tiles. This timeless, Scandi-style look will enhance your space, and it also means you can allocate more of your budget to the larger bathroom pieces. Add interesting accessories that will stand out against a minimalist backdrop.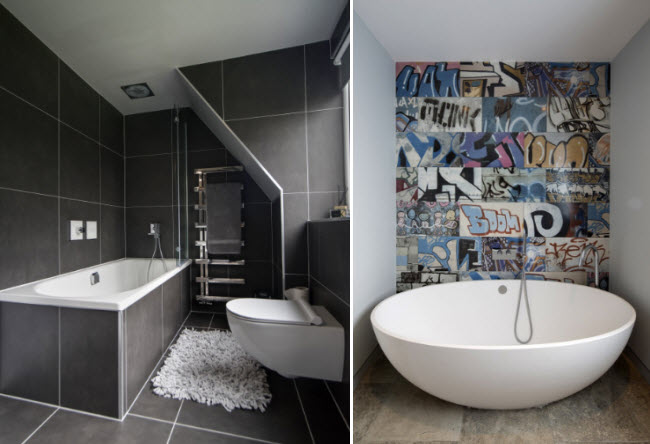 Of course, you can always go bold or go home. Why not inject some personality into your small-scale bathroom with a fun statement wallpaper? Covering one wall with a striking design can work better for narrower rooms, to avoid you feeling too cocooned. Another clever trick to make a bathroom feel more spacious is to use the same tiles on the walls and the floor. Then simply add a mirror that stretches the length of the room to seemingly double the space in an instant.

C.P. Hart suggests… Aalto tiles