1. The Rainfall Shower
Invite the natural world indoors. The popular rainfall model will tend to have a large shower head, with a jet of water that simulates the effect of standing out in a refreshing summer downpour. Many of our rainfall shower heads are further enforced by air jets, which enrich the power and flow of water and overcome any limitations that may be presented by low water pressure. With a range of styles and shapes available, there is a rainfall shower to suit every kind of bathroom. Those looking to switch between shower styles can choose the option of installing a wall-mounted shower head just below, as an alternative source.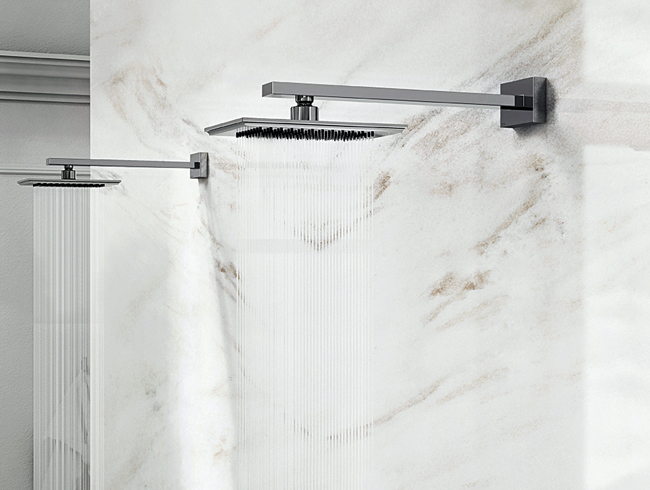 2. The Walk In Shower
Walk in showers provide a sophisticated and minimal aesthetic, allowing boundless levels of customisation that enable you to complement your space as you please. In smaller bathrooms, opting for a frameless glass-screen will open up the room, creating the illusion of wide-open space while avoiding hinges and runners that may trap dirt. If your bathroom is already expansive, a large walk-in shower will be the ideal statement piece that allows for a luxurious showering experience from the comfort of your own home.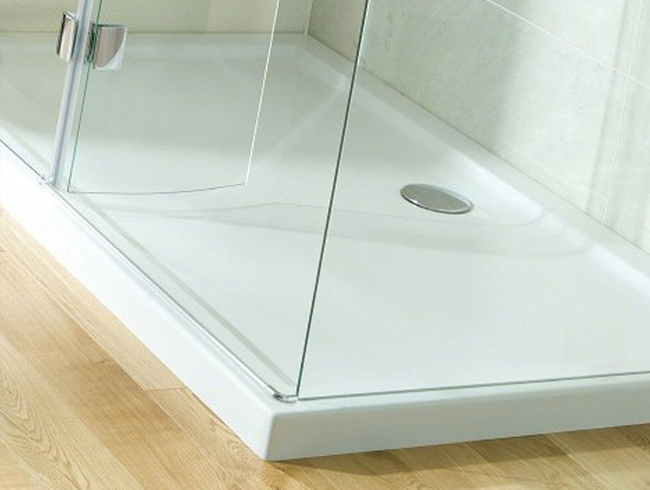 3. The Wet Room
Immersive showering finds its place in the home with the ever sleek and contemporary wet room. Slightly different to a walk-in shower, the wet room's shower panels are fitted flush to the floor, meaning you have complete flexibility in your design choices. Choose from ultra-minimal frameless options, or opt for styles that make a bolder statement. Your choice of tiles or flooring are crucial to the overall atmosphere of your wet room, and under-floor heating remains an ever-popular choice with our clients.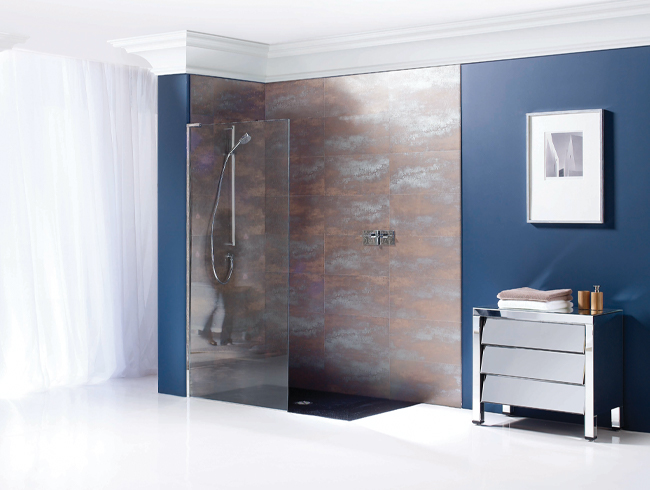 4. The Steam Shower
High-tech steam showers enable you to recreate the indulgent spa experience from home. Set your temperature, select your colour programme, and find the right aromatherapy option to suit your mood. Effegibi, a leading designer and producer of saunas, hammams and well-being products; have progressed the at-home spa experience significantly in the past few years, with notable advancements made across all areas of technology.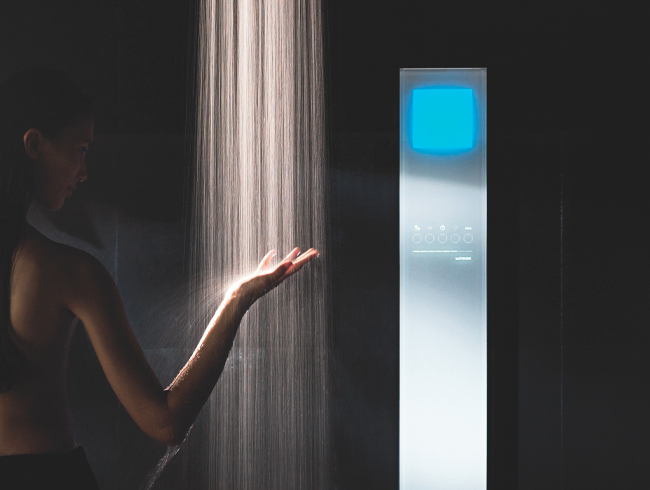 5. The Hammam Shower
Transformational bathroom upgrades can be achieved when you evolve your normal shower into a luxury Turkish bath. Our collection of hammam showers celebrate both style and function. Intuitive touch panels enable user-friendly functionality, whilst a winning blend of marble, glass and steel creates a cool, contemporary aesthetic.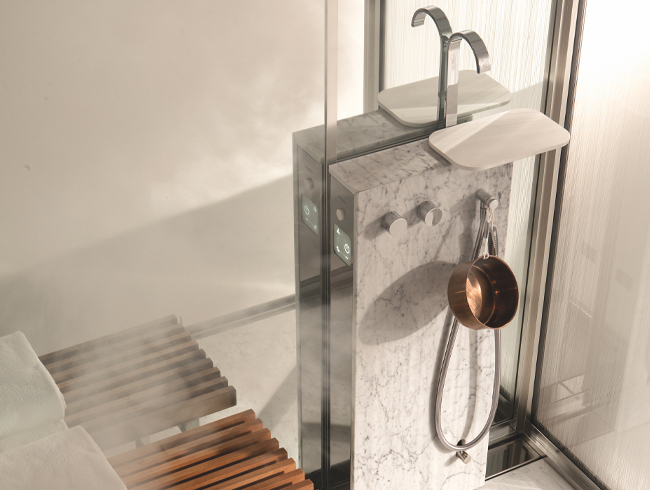 6. The Body Jet Shower
A body jet shower is the next step up from the ubiquitous power shower. Jets with adjustable pressure are installed in a cubicle shower, offering a thorough cleansing experience. Jets can be purchased individually, or as part of a set, and installed in a layout to suit your bathroom design and individual requirements.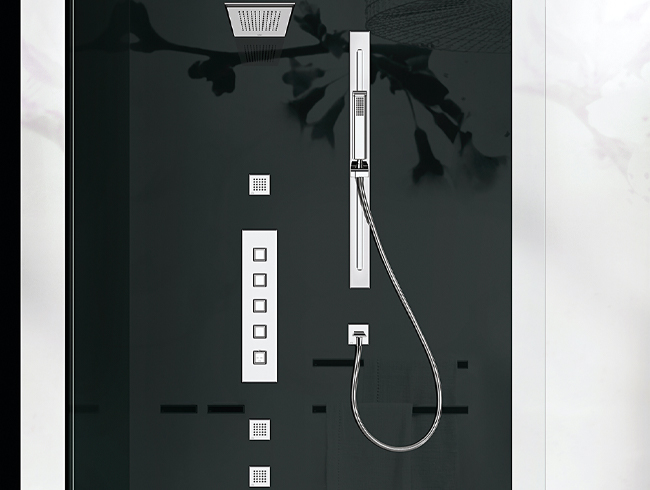 7. The Thermostatic Shower
Our thermostatic showers offer a myriad of benefits. A mixer will take hot and cold water, controlled by separate taps, and combine them within a valve that is designed to achieve a consistent temperature throughout the duration of your shower. If you opt for a dual control thermostatic valve, it will be possible to pre-set the temperature and vary the water flow.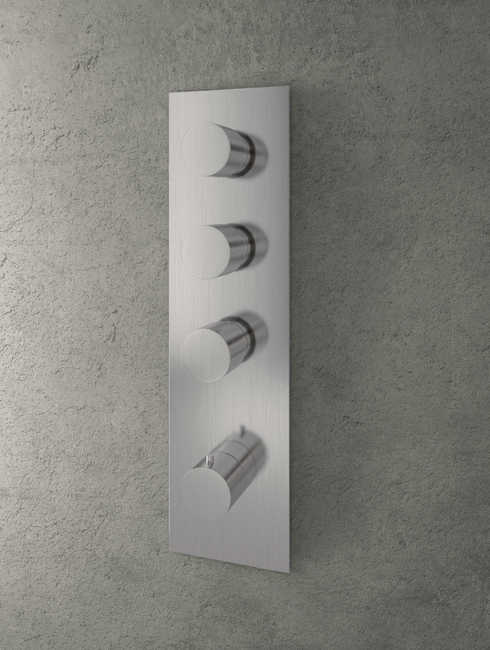 8. The Chandelier
Exuding opulence and character, the overhead chandelier shower certainly has its place in the glamorous, modern home. This unique feature can also be paired with marble fittings to create a total sense of at-home luxury. We recommend you keep the rest of the décor minimalist to let this feature make the statement.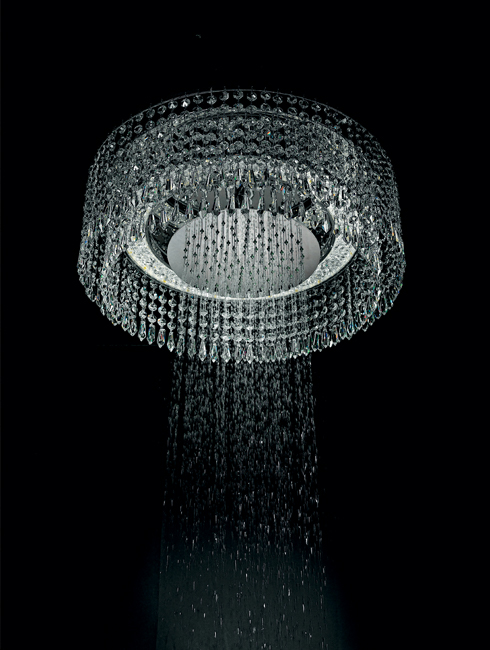 9. The Shower Spout
Wall-mounted shower spouts are a fantastic way to add character and flair to your bathroom. Relax and unwind totally with a waterfall style shower flow, or create a bathroom space that is reminiscent of a spa retreat through a wall-mounted shower spout.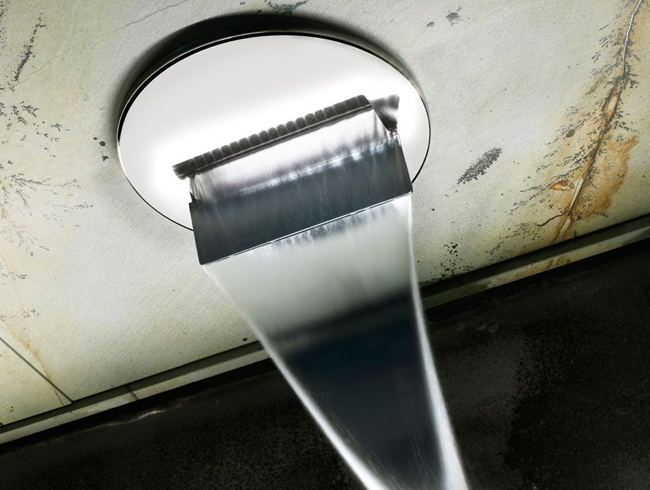 10. The Shower Recess
For a bathroom space that is chic and minimalist, our recess shower enclosures will offer a neat fitting that blends effortlessly with the walls. Smaller bathrooms will also benefit from the space saving enhancements that this type of shower can provide, with the option to add a glass partition door and white matte walls to further help create the illusion of a larger room.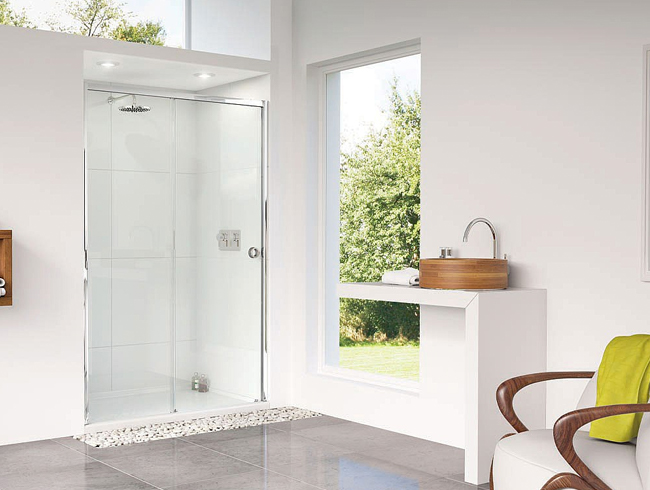 Our showrooms display a fantastic collection of luxury showers from a host of different categories, and our sales consultants are on hand to recommend the best option for your space, style and budget. Please get in touch today to find out more about our product range or to book an appointment.