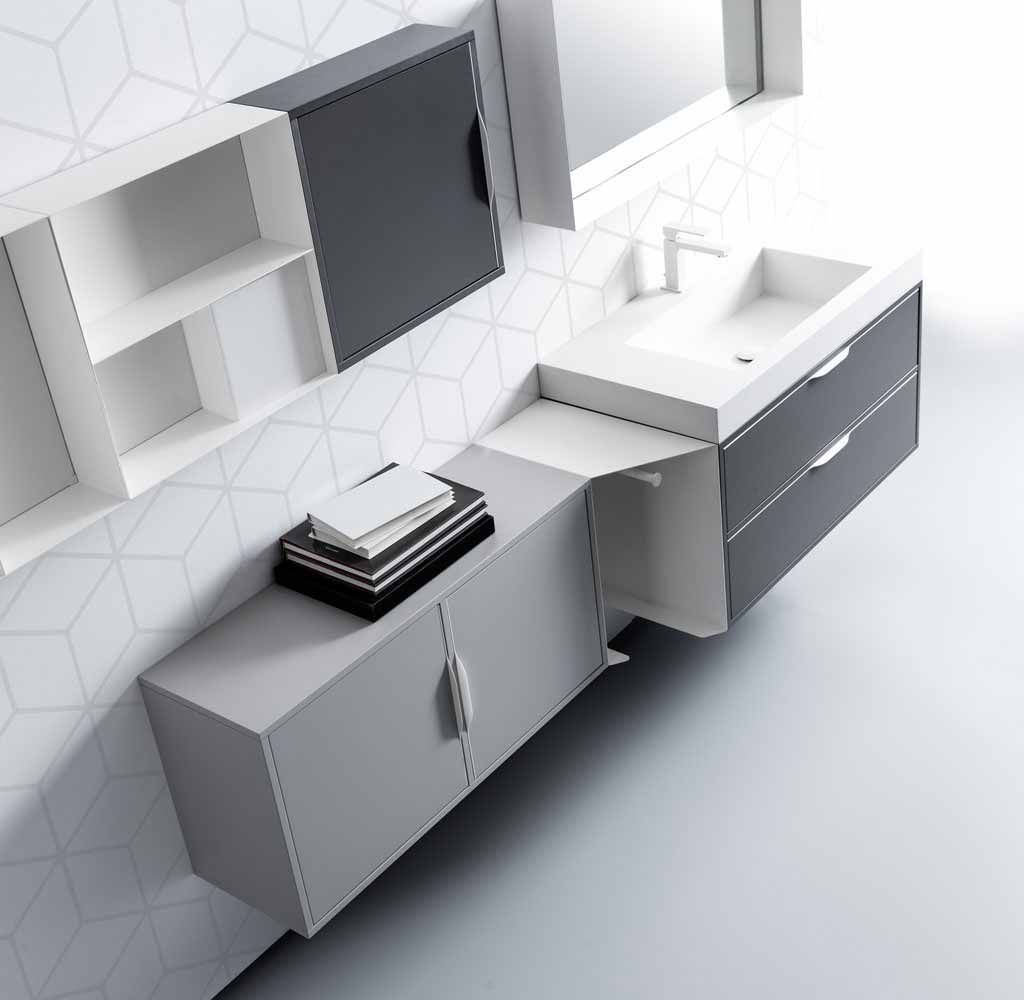 Mutevole consists of a range of washbasins, modular furniture, shelves and mirrors.
The most striking and appealing feature of this range is the use of bold use of mixed materials and colours. You are able to choose between 62 finishes in any combination you like.
The washbasin units are available in 2 depth options and 3 widths and you can create your bespoke unit by matching modular units with shelves, drawers, mirrors, doors and metal joints.
Details