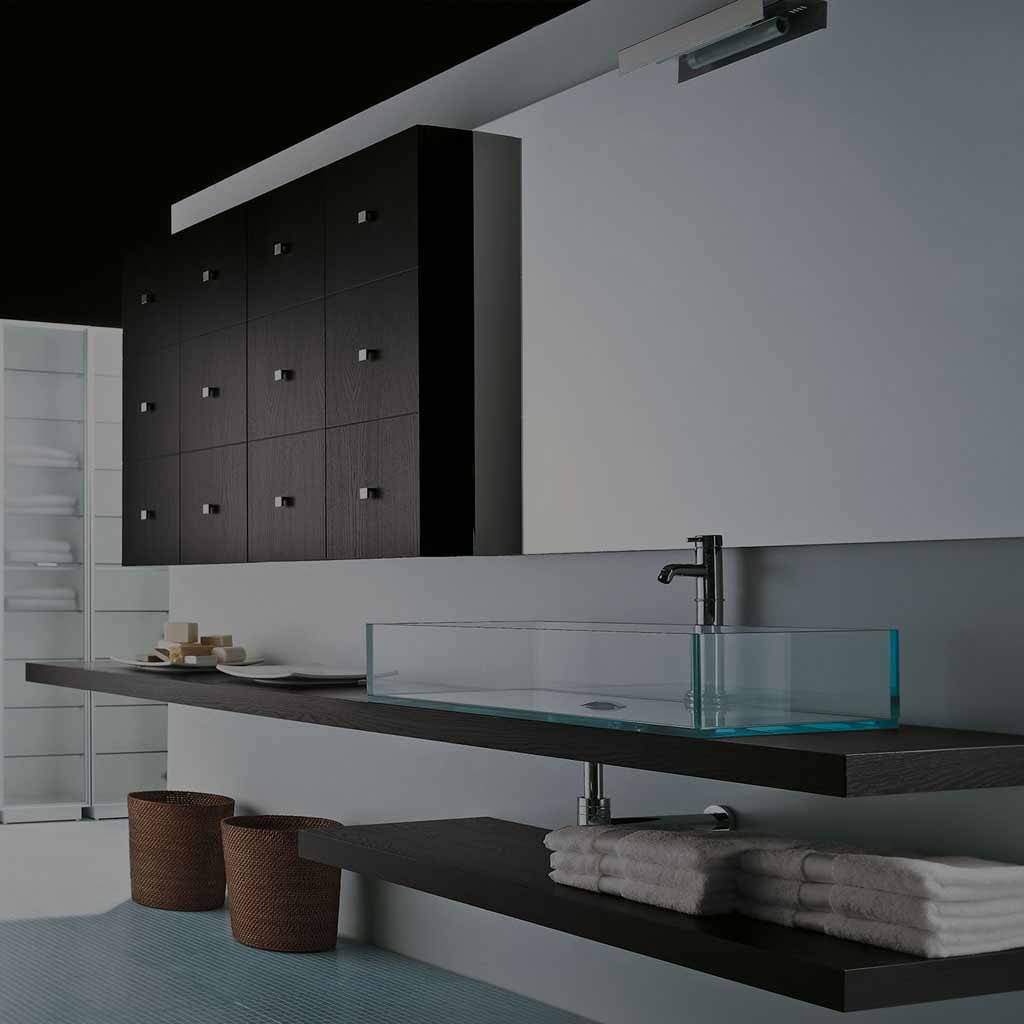 Click here to view your local showroom, or call a sales consultant on 03458 731 121 for more information.
The Lignum collection is available in 126 lacquered colours (glossy or matt) and in eight wood finishes. Choose from four types of doors – carved door and recessed handle, smooth door and external handle, or without handle with push-pull opening.
The washbasin cabinets can be tailored to your exact requirements, with a number of width, depth and height options. Due to the bespoke nature of this collection, we advise that you discuss your needs with one of our sales consultants at your local C.P. Hart showroom.
Details
Karol are strongly influenced by the landscape and architecture of Tuscany, where they have been based for 35 years. They are renowned for solving space solutions with their expressive bathroom furniture designs and attention to detail, backed up by their discernible expertise and advanced technologies.
About Supplier