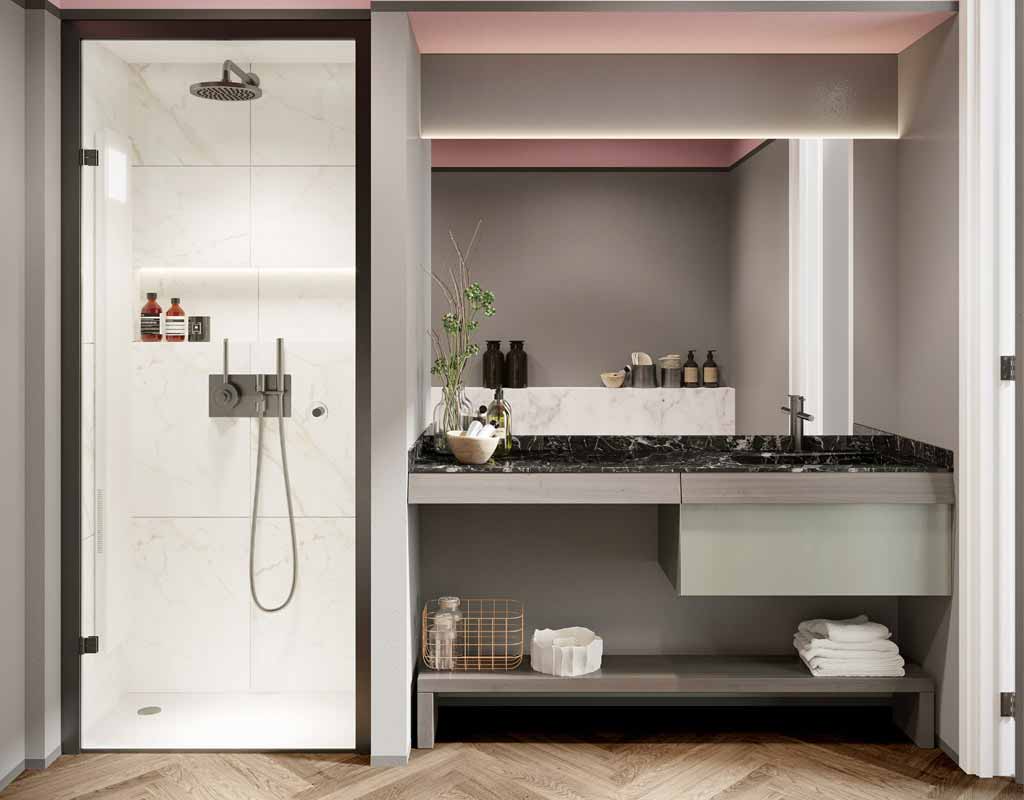 With hidden textured folds that give the furniture a unique origami-esque composition. Its earthy surfaces and lustrous finishes combine with hard angled lines make for an elegant, fresh and unique contemporary design.

With a range of simple elements, this comprehensive collection offers the possibility to create an infinite range of composition solutions to furnish the bathroom with elegance and functionality. Defined by minimalism comprising sleek vanity units with integrated washbasins, freestanding stools and wall mounted shelving. The refined detail of the handle, offered in four finish groups- metal, wood, stone and colour- each can be matched to a lacquered furniture finish to reflect your own unique aesthetic.

Book and appointment and speak to our dedicated Sales Consultants for further information.
Karol Kut