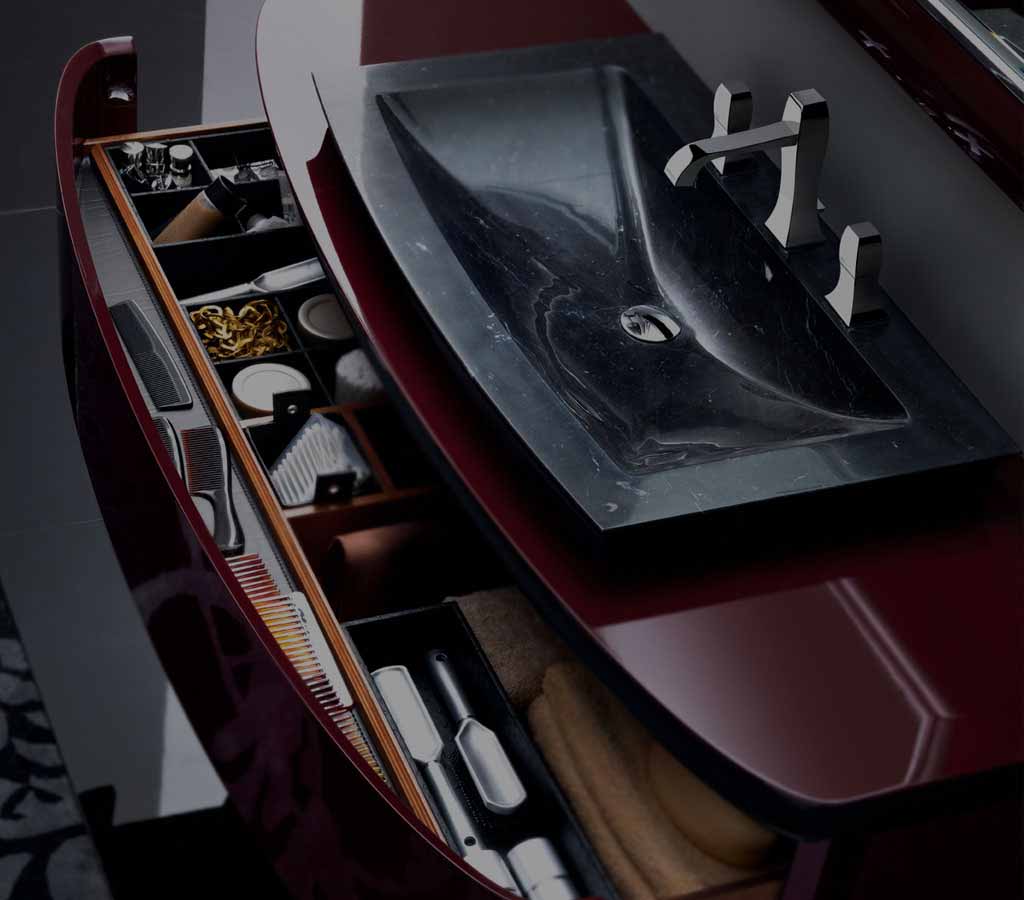 Click here to view your local showroom, or call a sales consultant on 03458 731 121
for more information.
The Bania collection is available in 126 lacquered colours (gloss or matt) and two wood finishes: mahogany and ebony. The metal parts can be selected in a gold, chrome or white finish.
Wall-hung washbasin cabinets are offered in five sizes (750-1,200-1,400-1,800-2,000mm), while the standing washbasin cabinet stands at 750mm. Bania's depth measures 546mm.
Details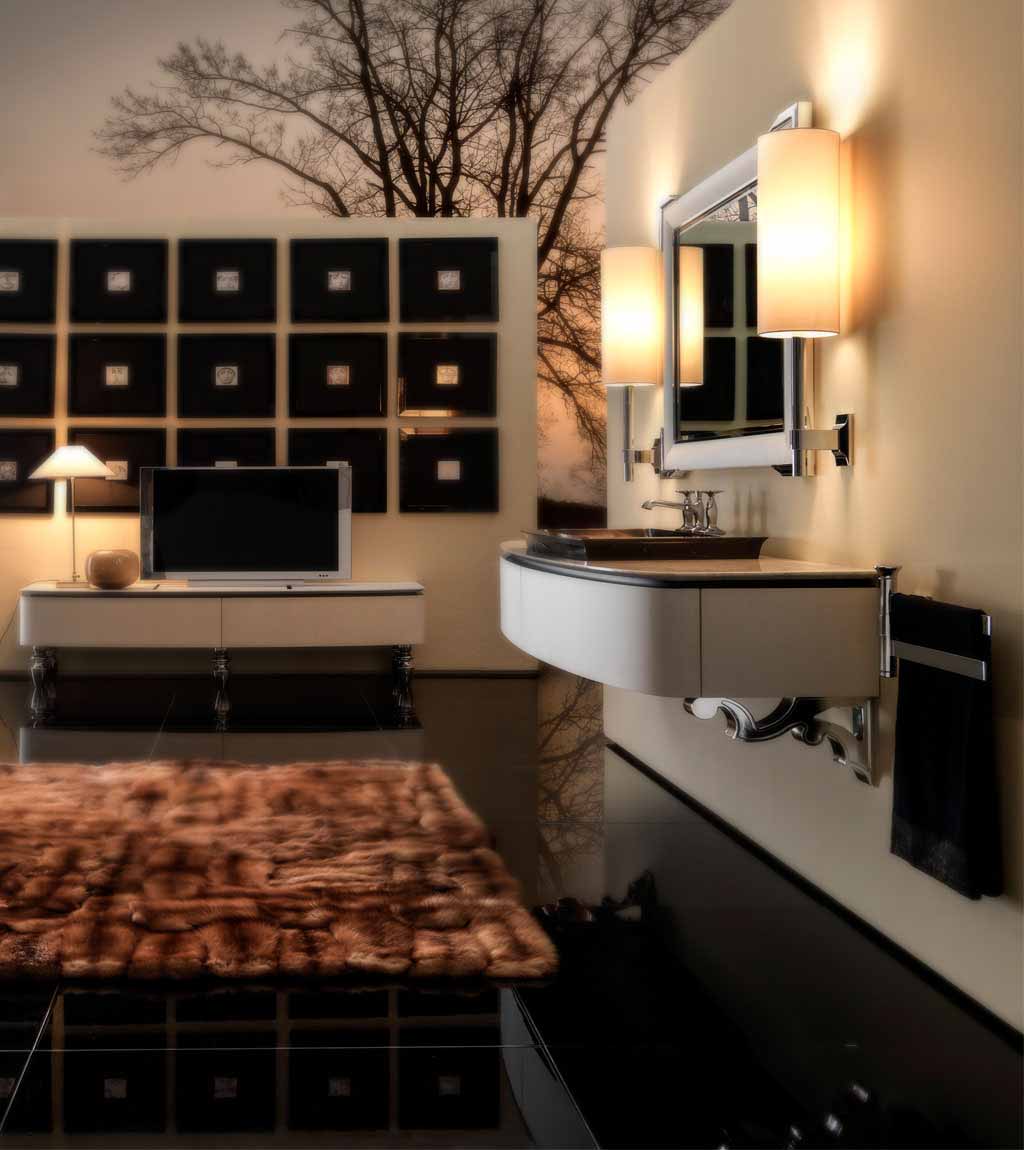 Karol are strongly influenced by the landscape and architecture of Tuscany, where they have been based for 35 years. They are renowned for solving space solutions with their expressive bathroom furniture designs and attention to detail, backed up by their discernible expertise and advanced technologies.
About Supplier