C.P. Hart Double Folding Bath Screen
Please note:
this is a made to order item and therefore non-refundable.
Need It Sooner?
This product isn't currently available from stock, but many similar bath & shower accessories are.
View Selection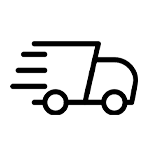 Contactless delivery
All orders are checked manually for compatibility
Product Specifications
Product Downloads
Download File

Care instructions
Occasionally wipe the door/panel with a mild detergent diluted with water and polish with a soft cloth. Soak for 5 minutes and remove any lime scale residue with a household glass cleaner.
Manufacturer's Description