Ex.t Nouveau Towel Rail Shelf
Please note:
this is a made to order item and therefore non-refundable.
Need It Sooner?
This product isn't currently available from stock, but many similar bathroom shelves are.
View Selection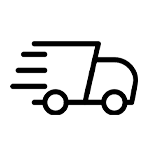 Contactless delivery
All orders are checked manually for compatibility
Product Overview
Product Specifications
Product Downloads
Download File

Care instructions
Wipe down with a soft, lint-free cloth and warm soapy water. Ensure products are dried fully after cleaning.
Manufacturer's Description