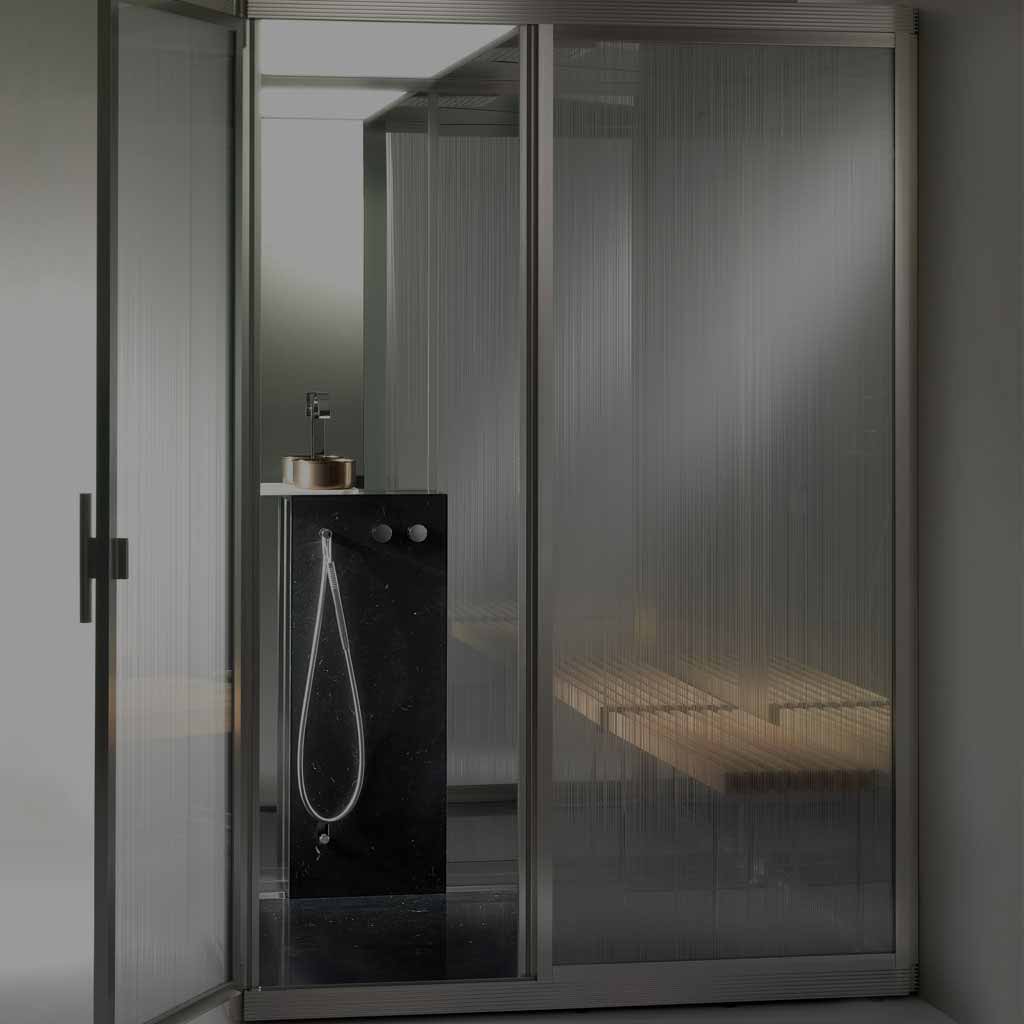 Click here to view your local showroom, or call a sales advisor on 08458 731 121 for more information.
Choose between four different marble claddings – Carrara, Bottincino, Marquina and Bardiglio – which are teamed with inner walls in white or mirrored glass, and outer 25mm double-glazed walls, available in transparent or rain-effect patterned glass. The steel bowl with an elegant antique finish reflects the origins of the hammam, in which water is an essential part of the ritual.
The Topkapi bench, built from 316 stainless steel and finest quality Burmese teak, is available in two sizes. The Topkapi structure as a whole stands at 2200mm high, and is available in four sizes: 1900x1300mm, 1900x900mm, 1500x1300mm and 1500x900mm. This steam cabin is on display at our Waterloo showroom.
Details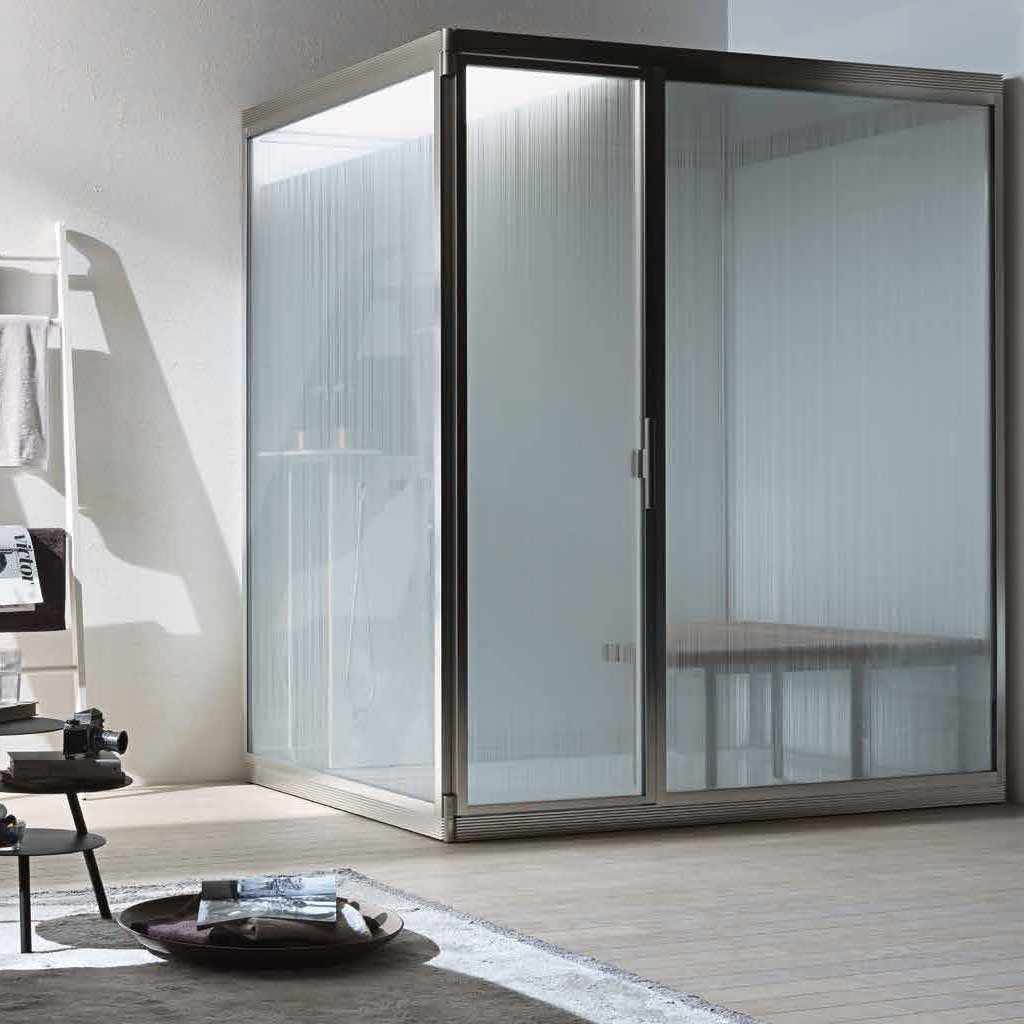 Effegibi is a leader in the design and production of saunas, hammams, and other well-being products. Based in Borello di Cesena, in the Italian province of Forlì-Cesena, Effegibi started out producing saunas for collective spaces, but went on to bring their products to private homes in order to make spa experiences available to everyone. The key elements found in every Effegibi product are peerless Italian design, easy installation and a careful respect for traditions in terms of use.
About Supplier