C.P. Hart Manchester Showroom Shortlisted For NDA
15/10/2015
Back in October 2010, C.P. Hart opened its Manchester showroom in trendy Deansgate, and the very next year won Best Bathroom Retailer at the Northern Design Awards. Following its recent £300,000 refurbishment, the stunning new-look showroom has been shortlisted once again for an NDA in the category of Best Retail Environment.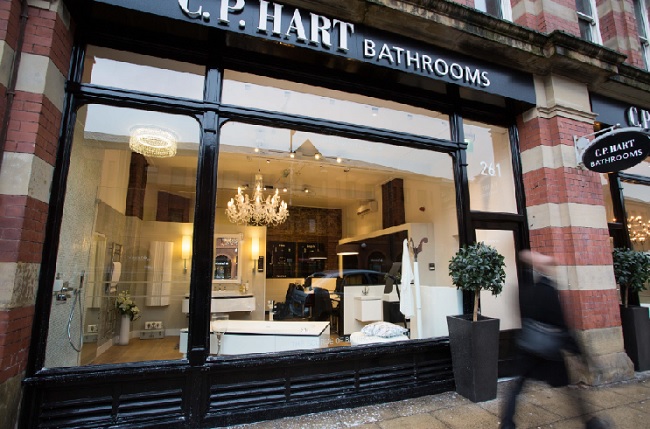 So, what is that makes C.P. Hart Manchester so impressive? And what can you expect from a visit to the revamped showroom?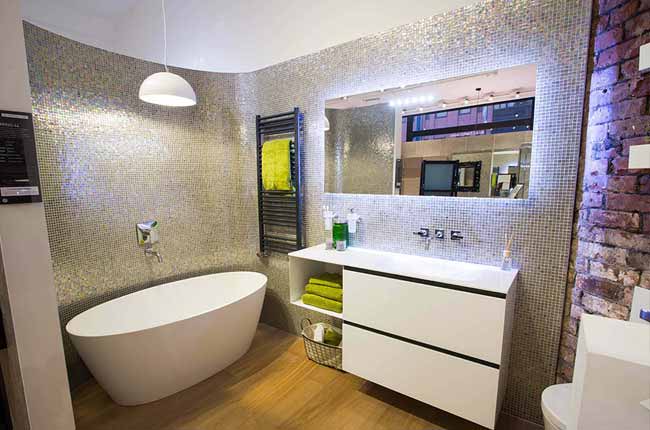 Artelinea Domino

Located in an impressive 4,000 sq ft space in a beautiful Grade II* listed city centre building, the showroom was intentionally positioned alongside fashion houses and other high-end brands to challenge perceptions of bathroom design. With the very best quality products, the latest cutting-edge innovations and exclusive collections from across the globe, C.P. Hart Manchester introduces a lifestyle concept where form meets function, offering the most comprehensive and inspirational showroom experience possible.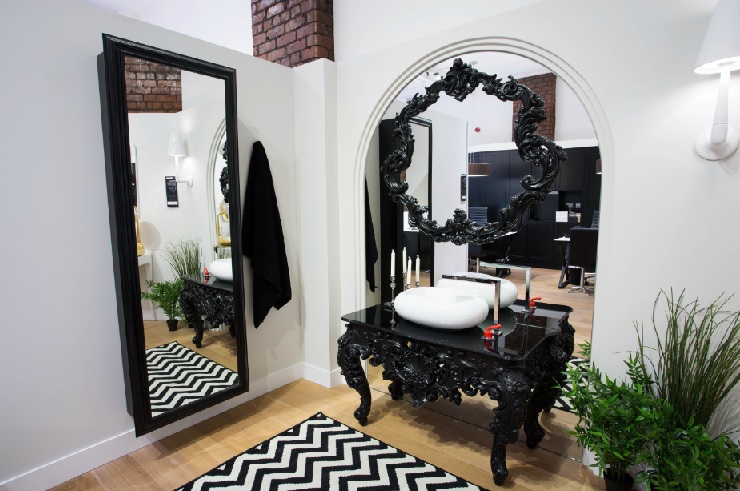 Bisazza Wanders

The refurbishment includes the creation of a dedicated customer presentation area, offering visitors the chance to discover inspiring design moodboards as well as see and touch tile, surface and brassware samples. The area is also used to discuss styling, trends and the latest product innovations with knowledgeable sales and design consultants who support projects from conception to completion. Meanwhile, the dedicated customer relaxation area where refreshments are served alongside the latest interior magazines and brochures provides welcome respite for weary shoppers.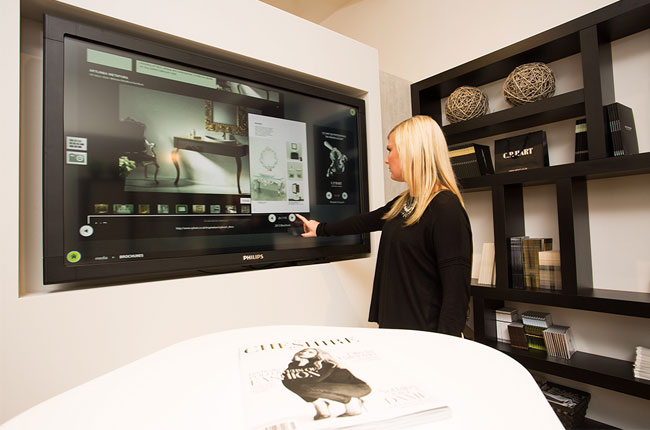 Interactive touch screen

The refurbishment sees the very latest bathroom trends being represented through inspirational sets such as the showroom's centrepiece, the Bisazza Bagno Chandelier Shower Head by Marcel Wanders. This epitomises the new direction of bathroom interior design with its opulent stainless steel and crystal glass, with other recent additions including the Neutra collection and Karol Urban Chic furniture.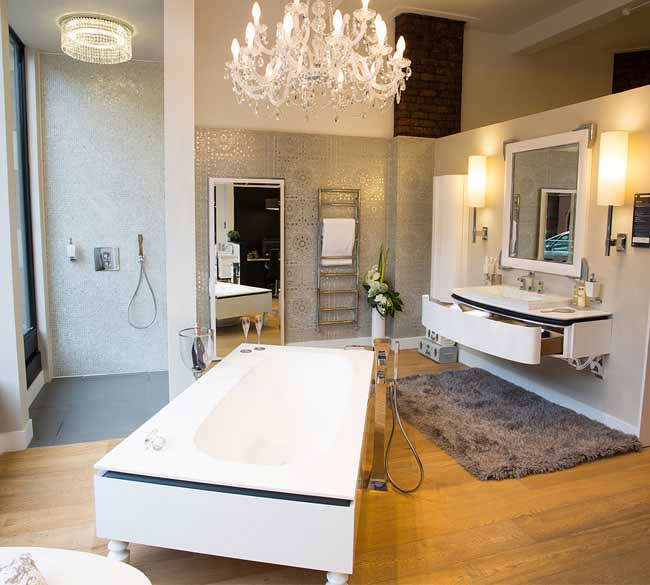 Bisazza Bagno and Karol Bania

The interior of the showroom is impressively compromised of four double-height units, with the showroom spread over two floors, and celebrates the period features of the space. Divided into eight distinctive areas defined by different styles, from classic to contemporary and cutting-edge, products are displayed through aspirational room sets. Each set cleverly combines pieces from a variety of design houses and manufacturers, illustrating the brand's extensive portfolio and unsurpassed design and technical expertise.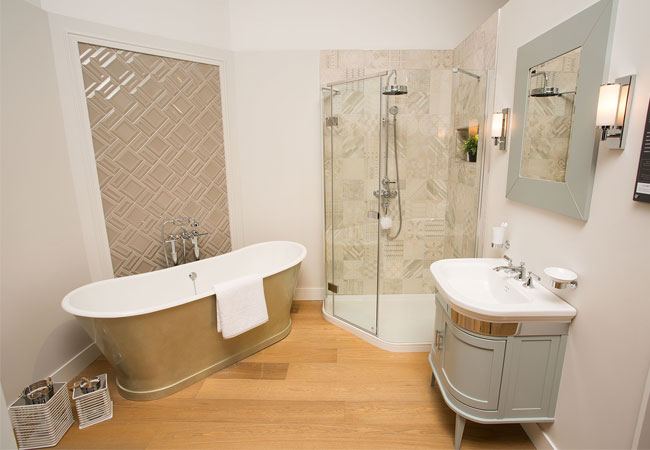 Claridge

To book an appointment to meet with one of our expert sales consultants at C.P. Hart Manchester and browse the new-look showroom, please click here.