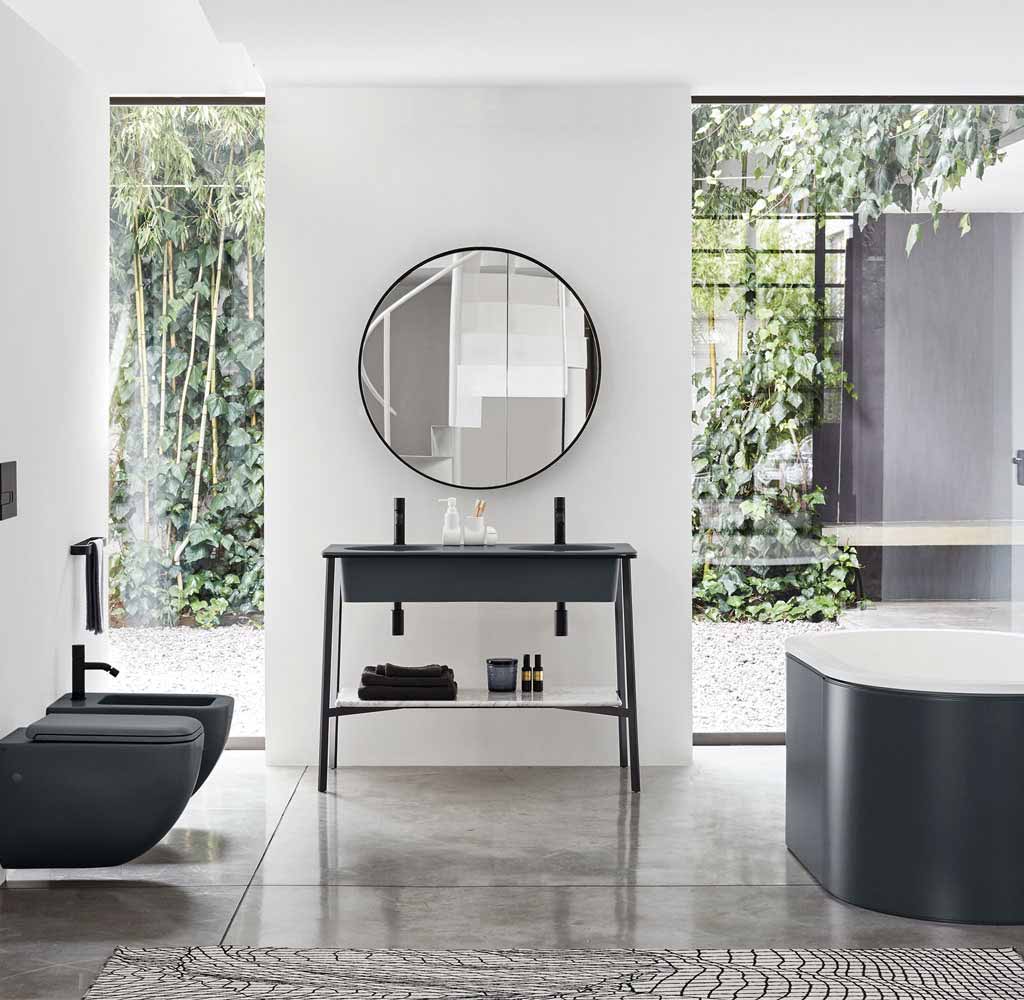 I Catini is a designer collection that is completely customisable. Available with round, oval or double washbowls, a choice of steel frames and 16 colour options for the ceramics.
The collection includes two mirror options and a full range of accessories including towel rails and holders. Extra storage can be specified with marble or ceramic shelves.
Details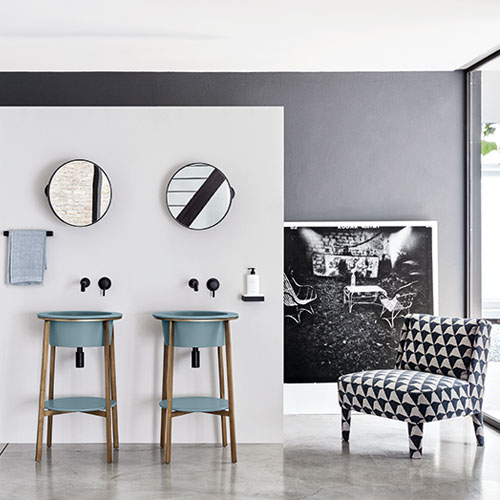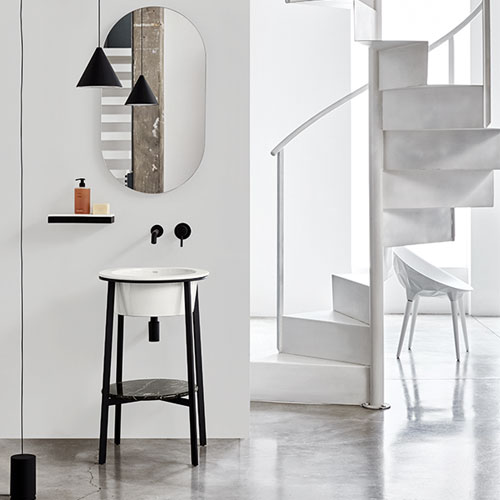 For marriage to be a success, every woman and every man should have her and his own bathroom. The end.
Catherine Zeta-Jones