All this time at home has reminded us just how important 'home' is. What better time to plan improvements? And even during lockdown we are here to provide advice. Our award-winning designers are still working remotely via email, telephone and video - from initial layout planning and 3D CAD renders to product and style advice.
If you would like a free consultation, please follow our 5-step bathroom design process below. Isolation need not prevent you from creating the perfect bathroom design.
STEP 1 – MEASURE THE ROOM
Please take basic measurements of any room that you are planning to renovate. Include wall measurements of the length and width of each room, recording where doors and windows are positioned, and please note the ceiling height and the height of the windowsills.
STEP 2 - TAKE PHOTOS OF THE ROOM
Photos of each room in high resolution, will be invaluable. It's best to include the windows, doors and ceiling. Please also take a photo of the boiler(s) in your property so that we have an early indication of likely water pressure.
STEP 3 - CREATE A MOOD BOARD
Download images from our website, or explore our Pinterest and Instagram profiles, to find examples of bathroom styles that you like, to help us understand your taste. Don't worry if you haven't yet decided - our team can help by exchanging design ideas with you.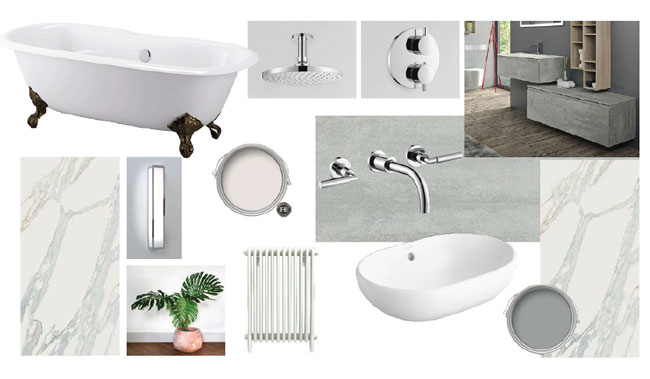 STEP 4 - EMAIL THE MEASUREMENTS, PHOTOS AND MOOD BOARD
Please email the room measurements, photos and mood board to designservice@cphart.co.uk. To send images we recommend using file transfer services such as WeTransfer or Dropbox. Please include your name and postcode in the email.
For our professional clients, please transfer information in CAD or DWG.
STEP 5 - WE WILL CONTACT YOU!
Our expert team will be in touch within 24 hours to arrange a phone or video consultation about your bathroom project.
If you have any questions, or would like to speak to our team before submitting your project details, please email designservice@cphart.co.uk. Whatever your enquiry, we would be pleased to help.