Our award-winning design service
At C.P. Hart, we offer a comprehensive professional design service. We have nine dedicated interior designers based in various locations across the business, with 2 having recently won prestigious national design awards; kbbreview Best Bathroom Design (£10,000-£25,000) for Rebecca Milnes of our Regent's Park Road showroom, and The Designer Magazine added Emma Scott from the Manchester showroom to 'The Designer List 2020' hailing all those in the design community that deserve to be recognised for their flair, originality and hard work.
Each of the professional interior designers at C.P. Hart are qualified to degree level before joining the team, and continue to receive ongoing product training throughout their C.P. Hart career. As part of their ongoing design education, they each visit design shows in the UK, France, Italy and Germany, where the latest trends are reported.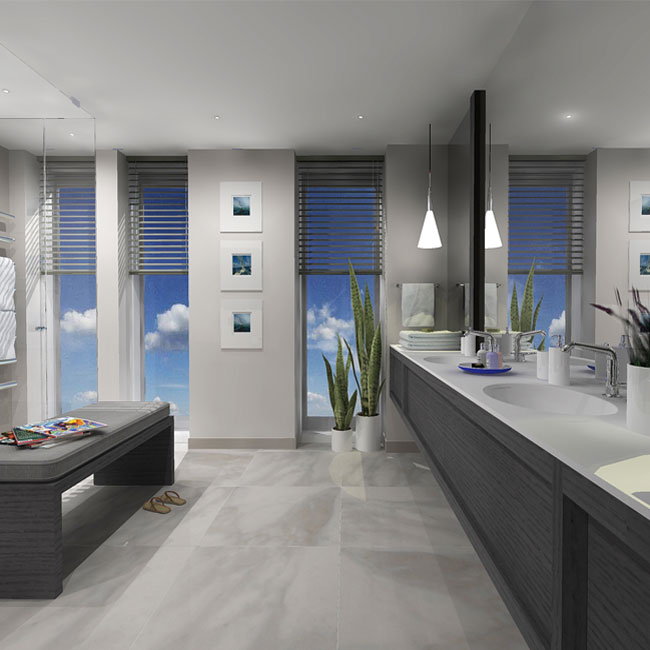 Depending on the level of design service you require, we offer two options; Premium and Deluxe. All product lines in the C.P. Hart portfolio are included within the design packages, including furniture, sanitaryware, brassware, tiles, lighting, heating, accessories, home spa, and wellness. We can also make recommendations on wallpapers and paints to complement the designed schemes.
As part of the service, you will receive mood boards based around your brief, ideal colour scheme and materials as well as initial 2D CAD floorplans. 2D CAD elevations and 3D visuals will then be produced as the design comes to fruition and you are satisfied with the layout and selection of products.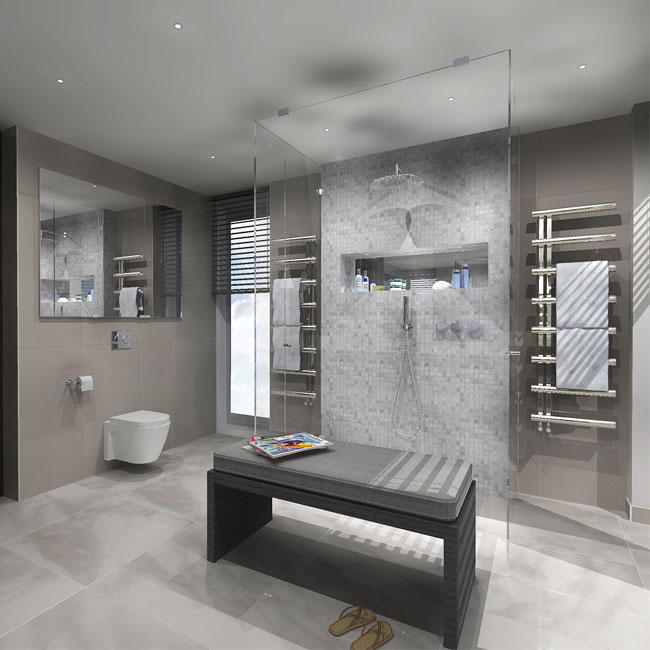 Two members of staff oversee every design project; both a qualified designer and a sales associate, meaning that all aspects are thoroughly checked resulting in a smoother running project. We also liaise with suppliers and manufacturers on your behalf ensuring that delivery times are factored into the installation process.
Our knowledgeable team can offer help and assistance with choosing the best combination of products to suit your needs within the parameters of the room– sloped walls, low ceilings, water pressure … we will have a range of suitable products for you. With 15 showrooms across the UK, visit your nearest to speak with an expert, or alternatively call us 03457 731 121.