Bespoke Bathrooms For Your Home
Be Bold, Be Individual, Bespoke
Everyone likes to be seen as an individual and never more so than when it comes to the private space of your own bathroom. Not everyone wants mass-production, ready-made bathrooms. With a ready-made mass-produced bathroom, you are always going to be limited to the sizes, colours, and shapes of the established suite, and the quality isn't usually of a high standard.
If you have decided you would like to have a completely unique, design-led, and bespoke solution when it comes to revamping or ultimately designing your bathroom possibly from scratch, then it is easier than you think.
Having a bespoke bathroom means that your bathroom will be designed from concept to the finished design with only you in mind, to your specifications. Your bathroom might be a functional room in your house, but that doesn't mean you can't make a personal statement with beautiful bathroom design. A bathroom is a reflection of your home and your lifestyle, so choosing a style that personally suits you, is understandable and of course highly appealing.
Your Ideal Bathroom
Trends come and go, and no doubt you've already looked at many home and interior decorating magazines for inspiration, but to be genuinely unique, you should try and look beyond the here and now.
In spite of the bathroom usually being one of the smallest rooms in the house, bathrooms require a lot of design power. However, when you've decided to redesign a bathroom yourself, you'll be amazed at how much there is to take on board. You have to decide all the fittings, from showers to basins, taps to toilets, baths to bidets, and tiles to towel-rails. There's simply so much choice – traditional, modern, or contemporary. So, if you've always fancied a clawfoot bath, or a bold colour, or perhaps you want to experiment with subtle lighting, or maybe you desire a new brass double vanity… Whatever your wish, be it to pretty-up a powder room, or overhaul a grandmaster, it can be possible when you decide to go bespoke.
A Perfect Fitted Bathroom
If you already have an idea in mind, perhaps to bring character to a previously bland or dull space, enlisting the services of a bathroom designer is an excellent and practical place to start. Whether it's a high-quality bathroom, wet or steam-room, a family bathroom, or an en-suite, you'll almost certainly appreciate the skill of a bathroom professional with your bespoke project.
You might need to enlist help to fulfil your bespoke ideas, which could be anything from a French inspired en-suite scheme to a New York city luxurious loft space, complete with curved marble tub. Is this even possible? For such a personal project, you'll want to consult experienced and outstanding bathroom experts for inspiration and advice on what would work for you and your own bathroom space.
"Design is a tool that allows us to reach out and inspire, to touch others, and help make lives magic and wonderful."
Marcel Wanders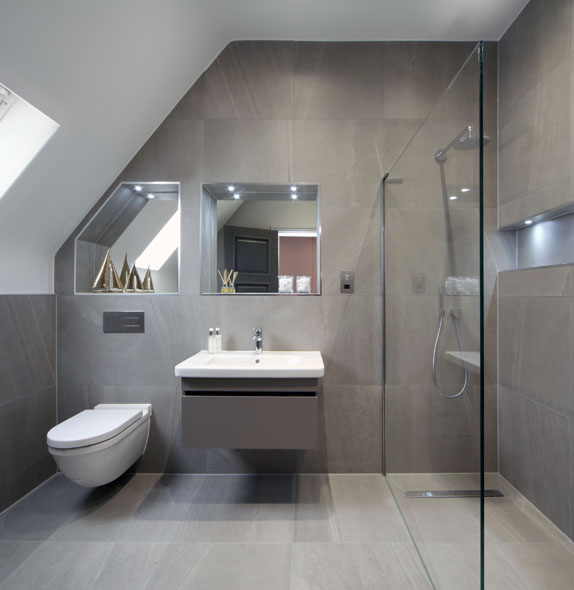 C.P. Hart Bathrooms
Established in 1937 and based in London, bathroom specialists and designers, C.P. Hart, have 15 inspiring and beautiful showrooms throughout the UK. Specialists in everything to do with bathrooms from concept to after-sales care, regardless of whether you are working with a blank bathroom canvas or if you want to give your bathroom a facelift. Using the latest interior design technology and techniques, we can work with you to create a comprehensive bespoke bathroom design - for you, and with you.
Our Bathroom Range
From the vast array of bathroom collections in C.P. Hart's showrooms, from internationally renowned bathroom designers including John Pawson, Piet Boon, Cielo, Valencia and Belledor, to mention but a few, you can draw inspiration for both complete bathroom looks and individual pieces. Whatever suits your bespoke needs, C.P. Hart can fulfill your bathroom requirements from furniture to accessories, by staying at the forefront of what is new and on trend, without compromising the heartfelt mission of treating you as an individual.
Bathroom Design
Most people don't find interior design that exciting – knowing how colours work together, which materials to use, and in what style can be a major headache for many people. And let's not start talking about the technical know-how…
C.P. Hart's design team offer a tailor-made service using innovative design software, which allows the creation of a mood-board to enable you to see your ideas develop into a real bathroom layout, allowing for tweaks before work begins. They have vast experience working with clients to create customised bathrooms that fit in with their specific project requirements, within sensible timeframes and budgets. So, if it's a specific solid brass towel rail you want to have installed, for example, you simply need to let the design team know and they'll do their best to build the towel rail into the overall design. Just ask, and C.P. Hart's design and sales teams will ensure your bathroom requirements are fulfilled as they will advise, design, source, and install from a list of recommended installers.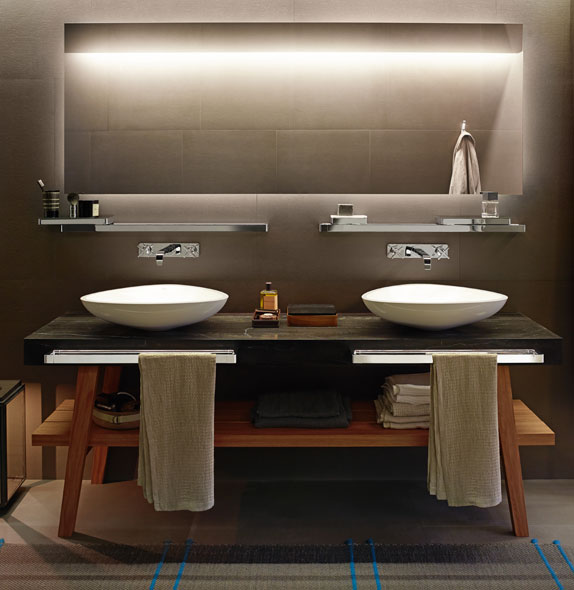 A Range of Bathroom Furniture
Hand-crafted, tailor-made bathrooms may cost more than mass-produced bathrooms from the high street, but the quality of the materials you will be receiving is outstanding. You may pay more, but ultimately you will get more.
A bespoke bathroom isn't a quick affair as it takes time to create something that is handcrafted and original. You should see a bespoke bathroom as an investment. A beautiful bathroom, albeit a costly affair, will add financial value to your house's overall worth, according to financial data, as well as being longer-lasting because of the high-quality and durability of the materials used.
"We shape our homes and then our homes shape us."
Winston Churchill
So, if you want something truly unique, when quality and longevity are more important to you than price, and when the reassurance of working with highly experienced professionals is really important to you – then a bespoke bathroom is the right decision for you.