Effe Inside Camouflage Steam Generator
Please note:
this is a made to order item and therefore non-refundable.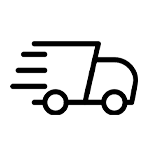 Contactless delivery

0345 873 1100
All orders are checked manually for compatibility
Product Overview
Product Specifications
Product Downloads
Download File

Care instructions
Before carrying out any cleaning and/or maintenance activity, disconnect the power supply and close the water supply tap. Clean the structure of the generator with a damp cloth using non-abrasive products, never spray the appliance directly with water. Please refer to the user manual for further information.
Manufacturer's Description