Kast Aura Pedestal Basin
Please note:
this is a made to order item and therefore non-refundable.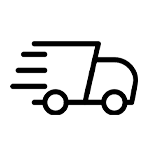 Contactless delivery

0345 873 1100
All orders are checked manually for compatibility
Product Overview
Product Specifications
Product Downloads
Download File

Care instructions
When cleaning your basin, Kast advises using a soft cloth and a PH neutral cleaner with warm water. Kast basins must NOT be cleaned with any products containing bleach or harsh chemicals. Basins should be rinsed thoroughly and dried after cleaning. Kast basins must NOT be rubbed with abrasive materials such as scouring pads, abrasive sponge-backs or wire wool as this may result in scratching and permanent damage to the surface. Please refer to Kast Advisory Document for more information.
Manufacturer's Description