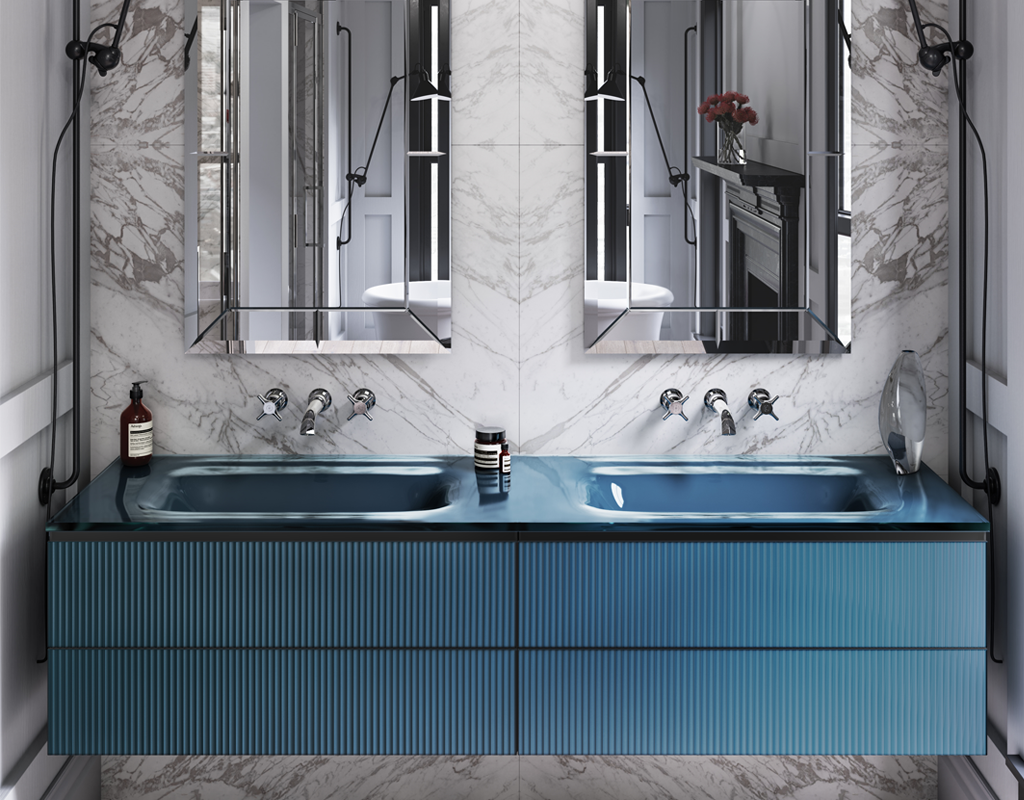 A new fluted finish, exclusive to C.P. Hart, that provides a visual and tactile feature reminiscent of Art Deco aesthetics. Adding dimension to Artelinea's historic collection, the fluted glass finish gives the furniture a feeling of movement and airiness whilst maintaining its traditional geometric shapes and clean structure. It's available in six beautiful colours - Bianco, Nero, Bronzo, Terra, Notte and Grigio.
A stunning range of vanities and modular units meticulously developed to blend style and functionality, Monolite is a masterpiece of Italian design that allows for customisation in the bathroom with multiple colours and interior detailing options available. Featuring Artelinea's signature glasswork, it is synonymous with attention to detail, elegant materials and timeless lines.
The new finish will be on display in our flagship Waterloo showroom and in our Chelsea showroom by the end of September.
Book an appointment
so you can experience the quality and design of the furniture first-hand.
About The Collection