Aquavision Nexus Frameless TV with HD Receiver & Freeview HD Tuner
Please note:
this is a made to order item and therefore non-refundable.
Need It Sooner?
This product isn't currently available from stock, but many similar aquavision are.
View Selection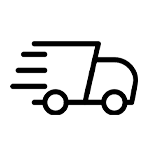 Contactless delivery
All orders are checked manually for compatibility
Product Overview
Product Specifications
Product Downloads
Download File

Care instructions
Aquavision recommends that installation be carried out by a qualified installer. Ensure that the latest local wiring and safety regulations are adhered to during installation. Your Aquavision will be powered by a 12V or 24V DC power supply. This must be positioned away from any water source. Observe the correct safety zones within the bathroom/wet zone.
Manufacturer's Description