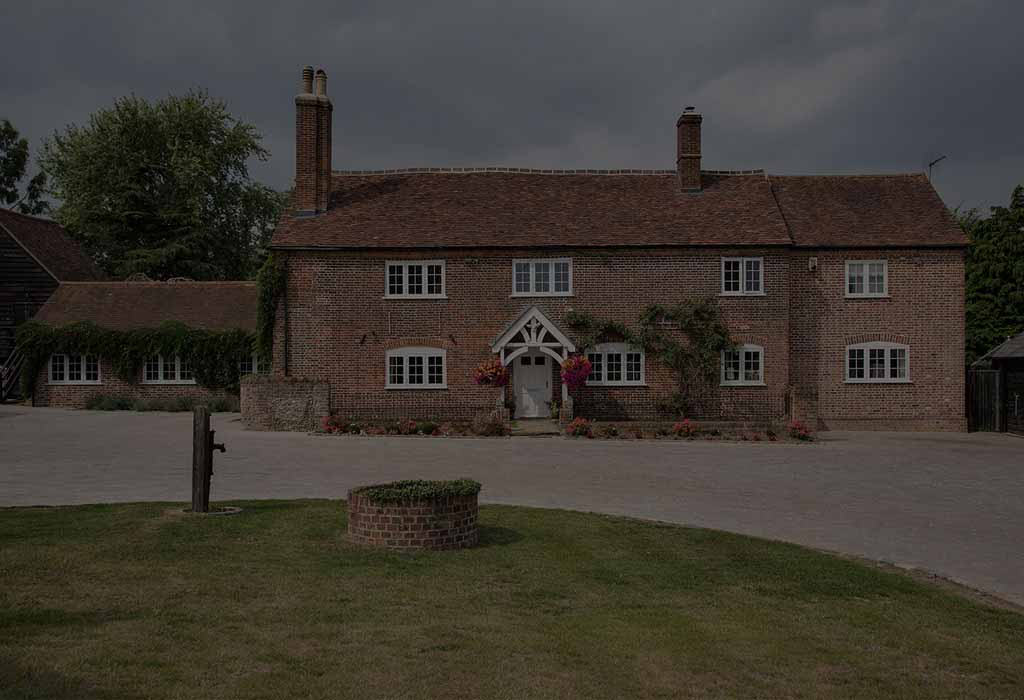 Case Study
Ansells Farm
The Brief: Combine two separate bathrooms into one large family bathroom in a luxurious five-bedroom house in Kimpton, Hertfordshire.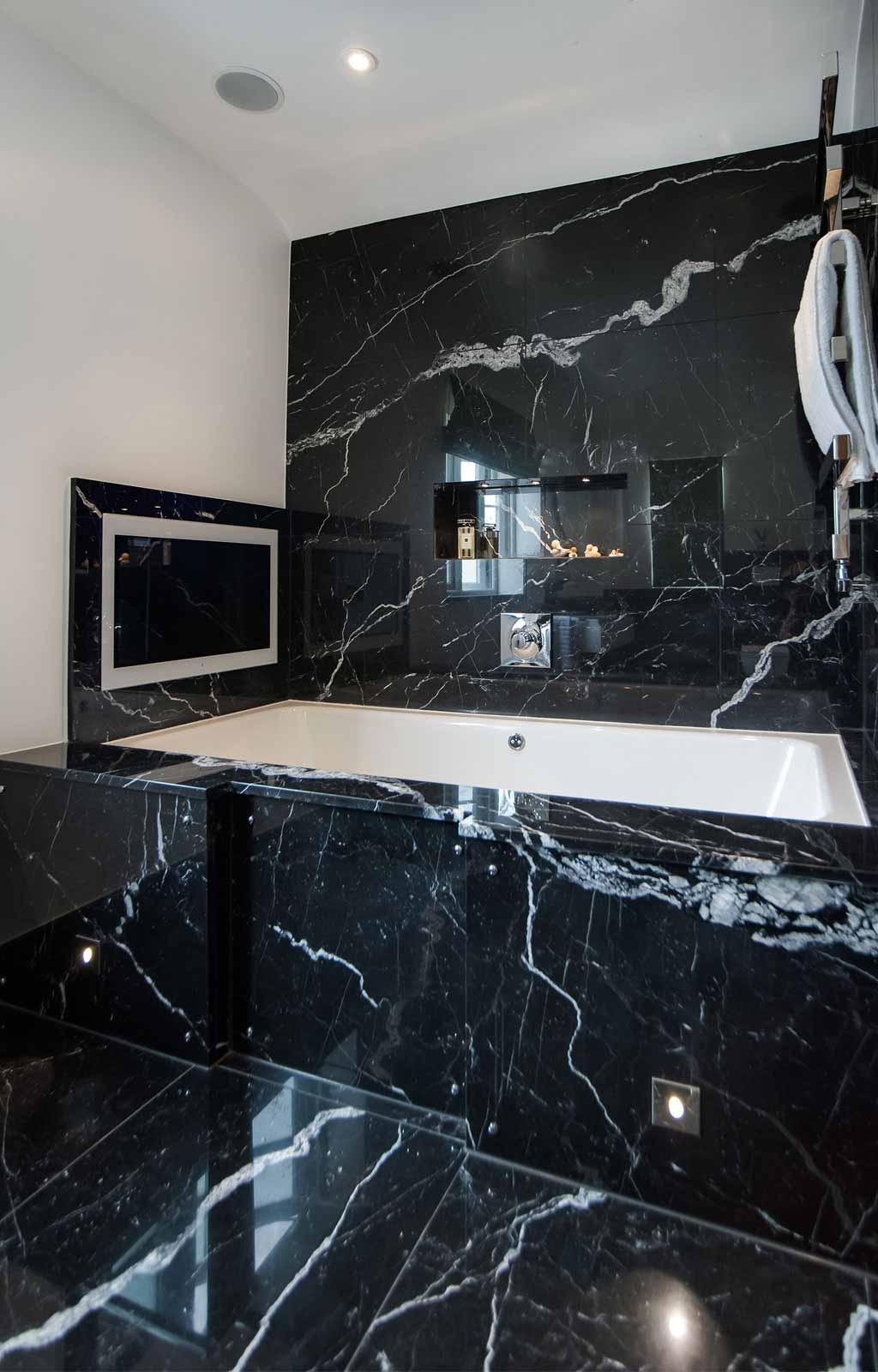 THE SPECIFICATION:

This case study is typical of many current projects where clients are looking to increase the size of the main bathroom, either by combining smaller bathrooms or converting conventional living space to a place of sanctuary and relaxation.

The brief was for a supremely relaxing atmosphere, with a distinct touch of luxury. En vogue marble tiles were selected for floor, walls and bath surround to create a boutique spa feel. A contrasting light, mosaic tile was chosen for the Effegibi touch sauna to provide a clear separation between bath and shower.

The design team paired an Italian-made washbowl from Glass Design with sleek Artelinea furniture for a super-luxe effect. In the bathing area, the massaging jets of the Bette Whirlpool soothes tired muscles, while the Aquavision TV, designed specifically for bathrooms by British engineers, is a well-earned indulgence. Lighting can make a huge difference to bathroom, and here the low level lighting creates a tranquil atmosphere for an evening bathe.
THE RESULT:

Customer feedback: 'We used the Design Service available at C.P. Hart St Albans showroom. I'm so pleased we choose this route as I would never have visualised the ideas our designer, Jessica, put across. The result was our dream bathroom! C.P. Hart provided the complete service including design, ordering and providing the bathroom, plus giving us a list of recommended installers to contact. The service was outstanding and I would definitely use C.P. Hart again. I highly recommend the Design Service!
Specification & Result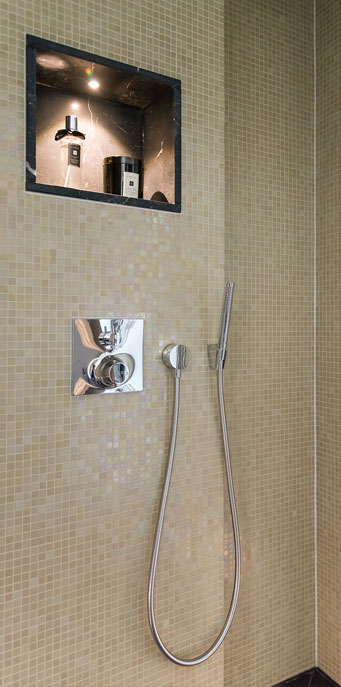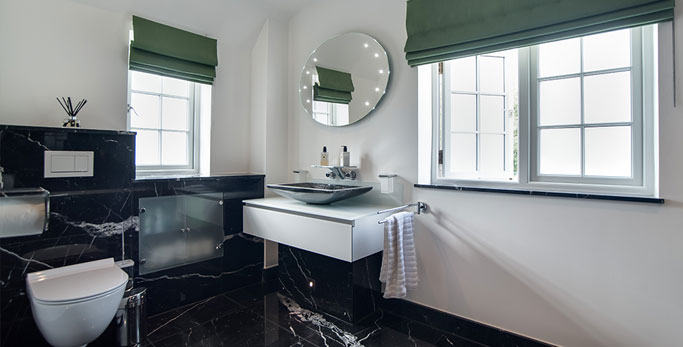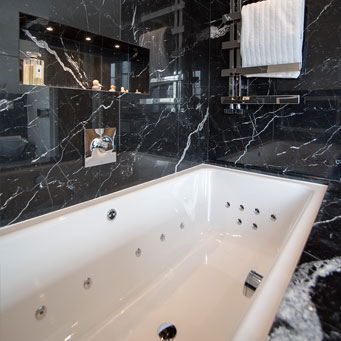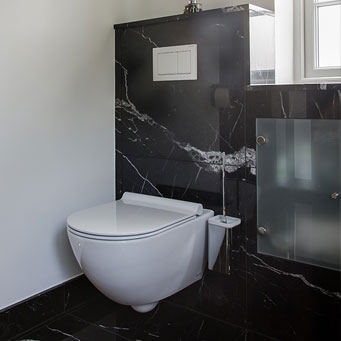 C.P. Hart's exclusive Giro toilet