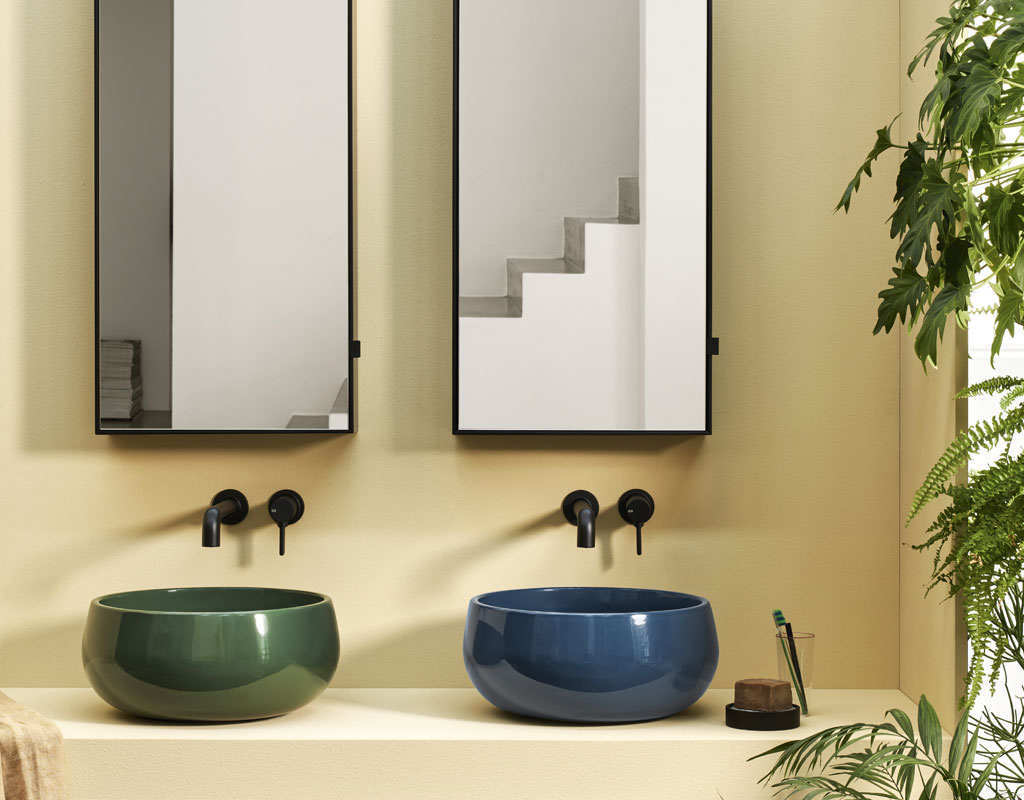 Introducing Le Acque di Cielo, the latest statement glossy finishes from Italian ceramic manufacturer, Cielo.
Inspired by the rich hues of nature, the collection represents a bold expansion into gloss and an exciting chromatic palette. The glossy finishes are available exclusively from C.P. Hart, and come in six original shades: Oltremare, Smeraldo, Alga, Corallo, Ninfea and Anemone. With its perfect blend of quality and craftsmanship, this launch further establishes Cielo as the leading manufacturer for contemporary style-led pieces.
These striking finishes will be in all our showrooms from December 2020.
Book an appointment
with a sales consultant to discover more and experience the tactile finishes first-hand.
New & Exclusive