Trend 2- Industrial Opulence
Starting in the converted lofts of New York, the utilitarian urban aesthetic is now well-established and mainstream. An emerging trend is to blend these industrial designs with fine detailing and luxurious finishes, paying homage to a functional practical past but adding a new level of quality and opulence.
Salone del Mobile Trends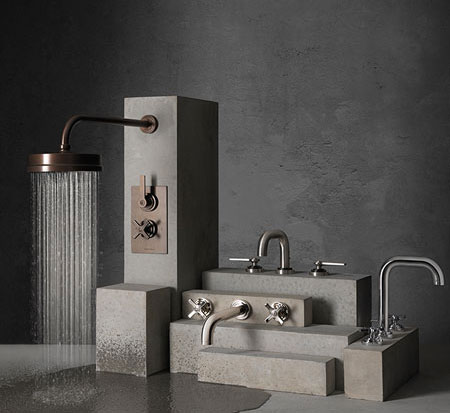 "Samuel Heath's 'Landmark' collection would be a special feature in any bathroom."
Made in Britain
" With the continuing popularity of the versatile 'Industrial' trend, its no surprise we've started to see it combine with other micro trends.

'Opulence' is a trend we've previously highlighted, specifically with the launch of the Bania range from Karol. An industrial twist increases its appeal and gives the trend a contemporary and exciting edge." Dan Cook, Principle Showroom Designer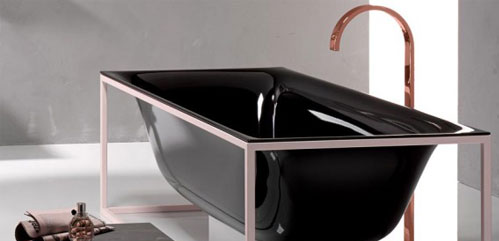 Salone del Mobile Trends