What is a C.P. Hart Credit Account?
Charles Percival Hart started his business in 1937, dedicated to providing the trade with better service and expertise than he received himself as a builder and plumber. Therefore we believe in developing long-term relationships with our professional clients. We still have customers who did business on a handshake with Charles Hart's sons John and Tom. The C.P. Hart Trade Account is a set of benefits we offer to regular clients to show our commitment to a long and fruitful relationship.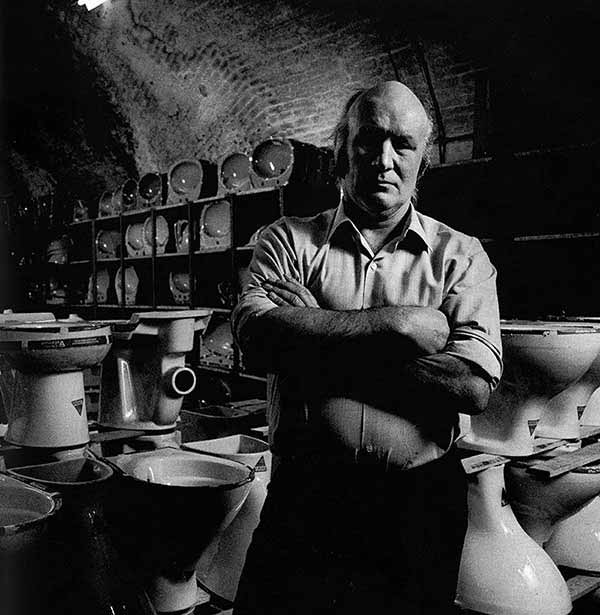 John Hart 1983
There are many advantages to opening a Trade Credit account, including:
A dedicated account manager.

Preferential pricing across the business.

Fast ordering process.

Credit facilities.

Advance notification of new products.

Special offers.
Please note: At this time credit facilities are only available to customers in the UK.

How do I apply for a C.P. Hart Credit Account?

You can download the credit application form here. Please then return it by email to salesledger@cphart.co.uk, or by post to the following address: C.P. Hart, Unit 40, Charles Park, Claire Causeway, Dartford DA2 6QA.

If you have any queries regarding the Credit Account application process, please call us on 01322 422071.

By completing the form and applying for credit, I consent to C.P. Hart & Sons Ltd undertaking credit reference enquiries with Credit Reference Agencies as well as Trade References named about at any time during the course of my trading with C.P. Hart. I consent to C.P. Hart maintaining records of such enquires and to C.P. Hart sharing information about the way I conduct my account with C.P. Hart with other lenders and Credit Reference Agencies. I also consent to the disclosure about myself to agents of C.P. Hart & Sons Ltd.
There must be quite a few things that a hot bath won't cure, but I don't know many of them.
Sylvia Plath