Scavolini's new collections exclusively land at C.P. Hart
One of Italy's leading kitchen brands since 1984, Scavolini has burst in to bathroom design with aplomb. With three confident and polished collections, the brands luxury offering is full of innovative design solutions and customisation options.
We were proud to show all three collections at our flagship Waterloo showroom at our November Launch Event which looks at trends, the latest designs and innovations for 2019. Covering both traditional and modern styles each collection from Scavolini is entirely distinctive but all of the highest quality and design.
Making a huge statement is the exciting collaboration between the brand and fellow iconic Italian brand Diesel living. The collection sees the industrial design aesthetic that revolutionised the styling of the kitchen exported into bathroom furnishings. Bringing together metallic finishes with earthy hues, matt materials and mirrored surfaces, Diesel Open Workshop combines industrial influences with contemporary finishes.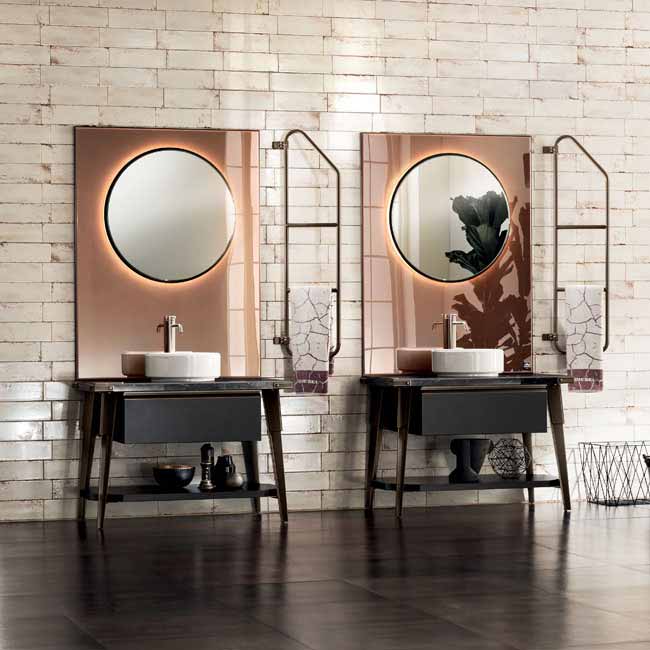 The collection is made up of elegant Melamine vanity units and tall cabinetry, statement mirrors and contemporary rack shelving. Diesel Open Workshop is available in a number of different colours including Blue which will be on display at C.P. Hart, and Yellow, Pink, Red and Green.
In contrast Scavolini's Magnifica collection celebrates elegant shapes and soft finishes. Designed by Gianni Pareschi, the Art Deco inspired range comprises sleek matt Aviation Blue lacquered basins, which have been teamed with twin Dayl semi-inset ceramic washbasins and chrome and crystal handles. Magnifica is a timeless option but with a variety of brightly coloured and pastel shades available it can be chosen to perfectly match your personal tastes.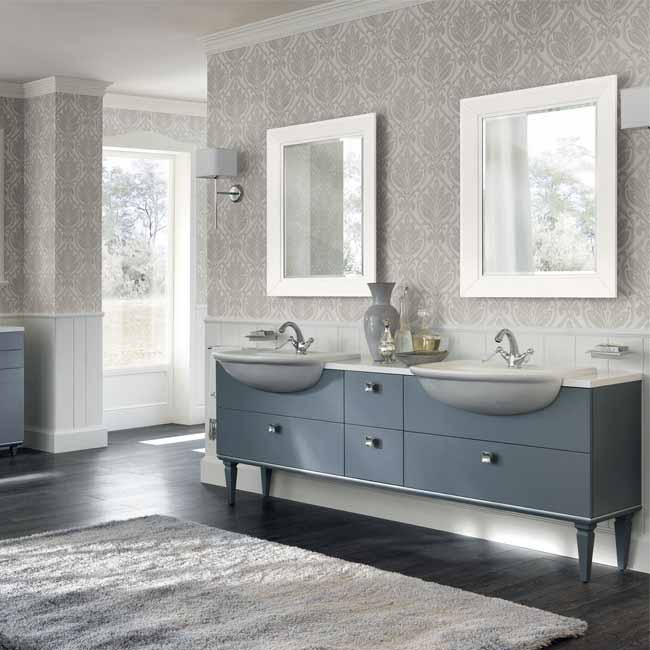 Scavolini's Tratto collection, designed by Vuesse, is wholly different again with its exposed concrete surfaces juxtaposed with brushed brass frames that create industrial aesthetic with a softer side. Defined by pared-back minimalism, Tratto is a collection of vanity units with integrated washbasins, freestanding towel rails and wall-mounted shelving.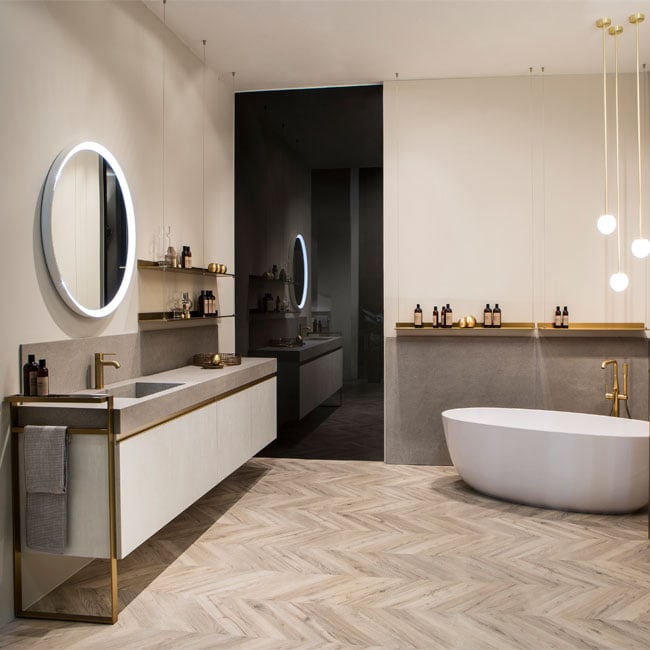 All three collections can be seen on display in our flagship Waterloo showroom and can be accessed via our 15 nationwide showrooms. Contact us online or at your local showroom to find out more about the Scavolini collections.