C.P. Hart Curtain Rail HSCR1.1770 Brass for Rolltop 520 x 625 x 1770mm
Please note:
this is a made to order item and therefore non-refundable.
Need It Sooner?
This product isn't currently available from stock, but many similar bath & shower accessories are.
View Selection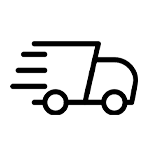 Contactless delivery
All orders are checked manually for compatibility
Product Specifications
Product Downloads
Download File

Care instructions
Clean with warm soapy water followed by rinsing with clean water and drying with a soft cloth. All finishes are vulnerable to acid attack and some strong substances such as household cleaners or disinfectants can cause surfaces to go black or peel.
Manufacturer's Description